COVID-19 local advice for parents
Please note the following advice from Public Health regarding COVID symptoms / reporting:
A lateral flow device (LFD) should not be used on Primary aged children.
If your child is displaying symptoms an LFD test cannot be used to clarify if they have COVID. A PCR test must be taken if a child is displaying symptoms.
The Government have released a simple set of easy to read guidelines on how to prevent the spread of Coronovirus. Click here to open the guidelines.
Thank you for your continued support.
Recognising the symptoms of COVID-19: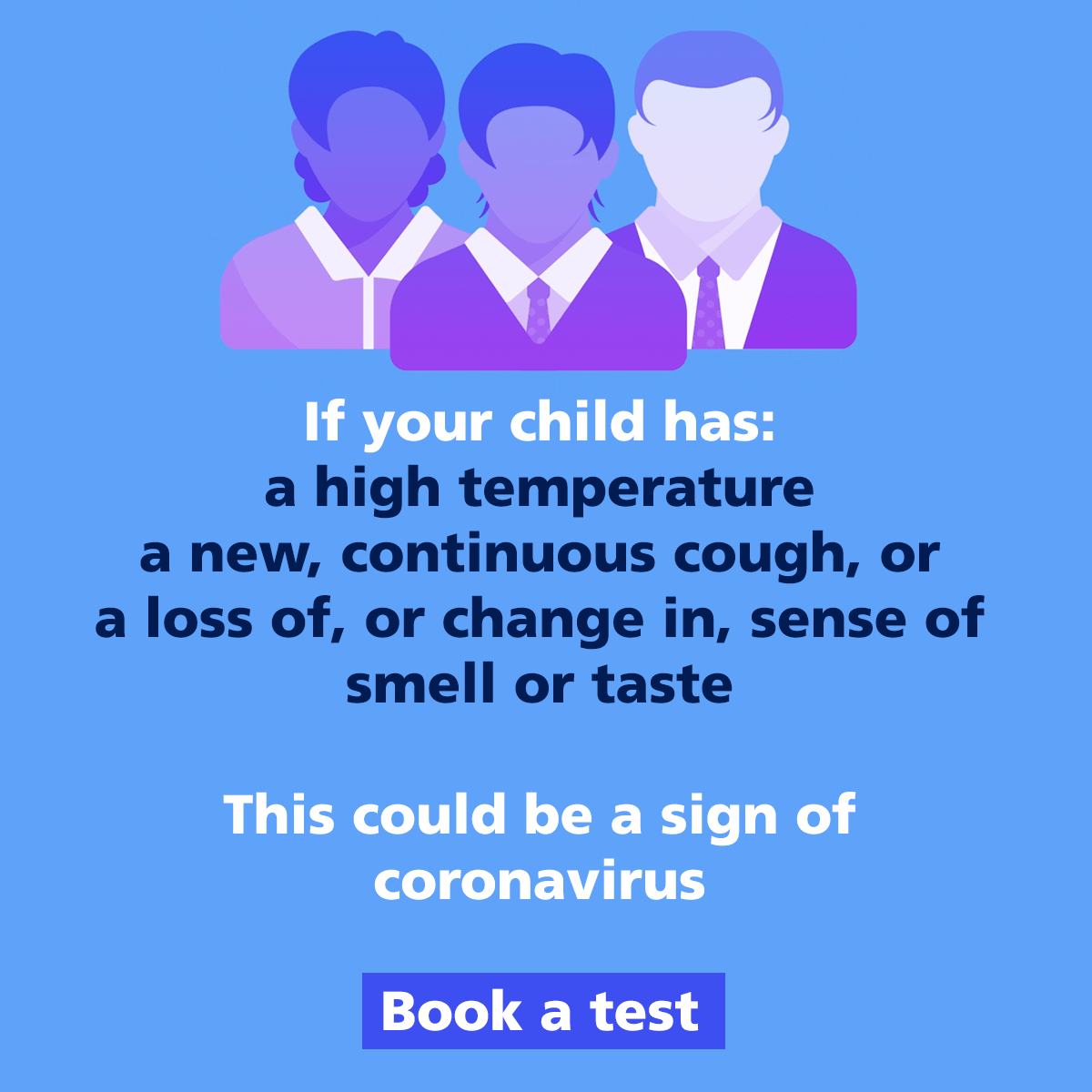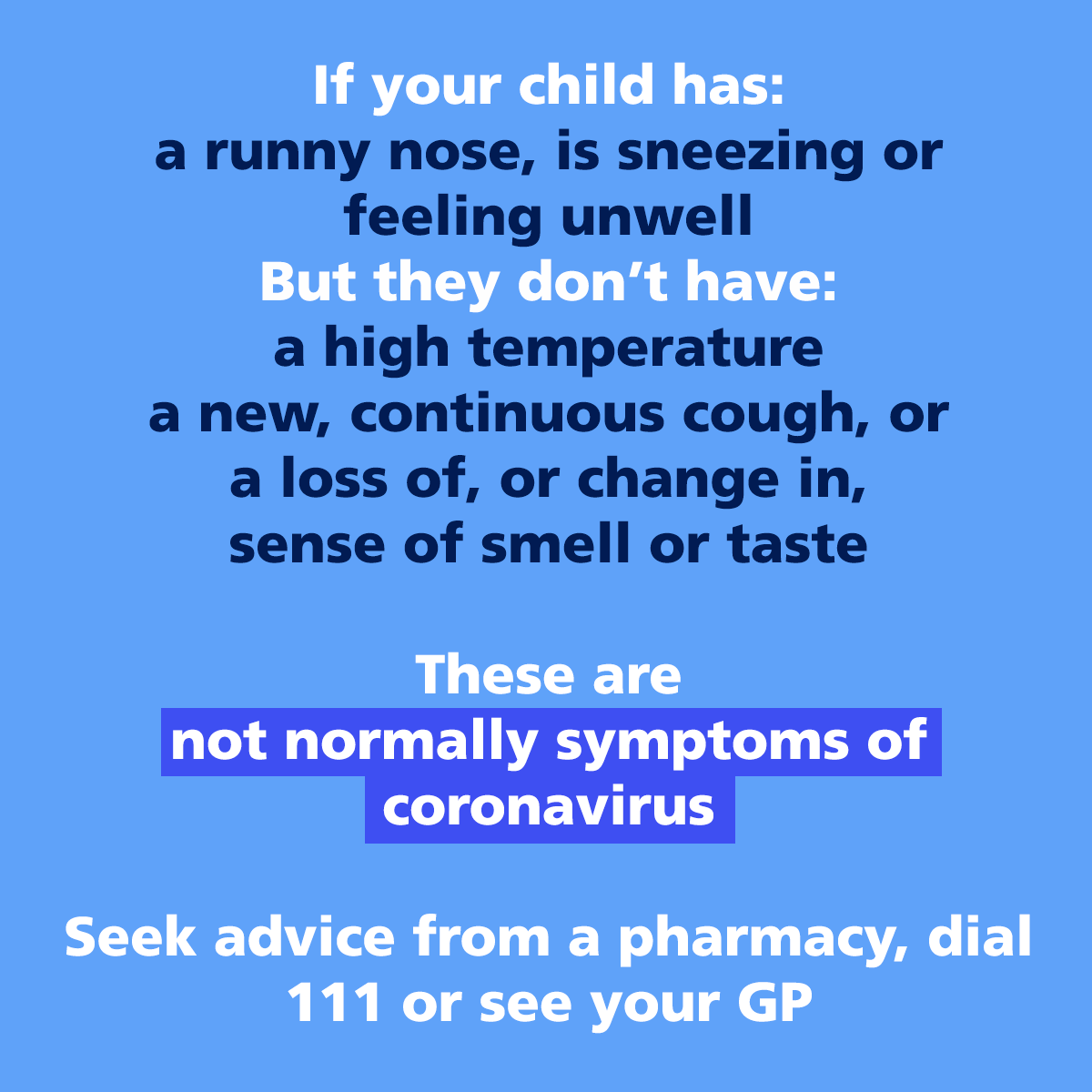 Coronavirus (COVID-19) absence - a quick guide for parents/carers.
Click on the pictures below for a larger version:
Information from Sheffield Family Centres about getting a good night's sleep:
A lack of sleep can cause havoc on children's behaviour and concentration, as well as have a negative impact on their physical and mental wellbeing. If you are concerned about children returning to school tired because sleep routines have done out of the window in lockdown, you might find the latest sleep support from Sheffield Parenting Team useful.
The short videos below give tips and advice on getting sleep back on track.
Getting your teenager's sleep back on track: https://youtu.be/vNDY6uX2PHk
Getting a good night's sleep for school – primary and early years: https://youtu.be/uyfVlsES7Uw
In addition, Sleep Seminars are also being offered on Zoom and these are promoted on the Sheffield Family Centres' Facebook page: https://www.facebook.com/SheffieldFamilyCentres/
Follow Sheffield's Parenting team's social media channels where they will post regular tips, videos, information for families.
Short clips with parenting tips and techniques will be posted every week, as well as Family Centre information and activities.
Facebook – Sheffield Family Centre - https://www.facebook.com/SheffieldFamilyCentres/
Twitter – SheffFamilyCtrs - https://twitter.com/shefffamilyctrs
Instagram – SheffieldFamilyCentres - https://www.instagram.com/sheffieldfamilycentres/?hl=en
Short videos of the parenting team discussing parenting topics are posted on YouTube here:
Sheffield Family Centres - https://www.youtube.com/channel/UCGYnErRUpkjQ_GhejRZnzhQ
Topics include:
Descriptive commenting to develop language in children
Praising your children and positive attention
Developing your new baby's brain
Sleep
Messy play activities and other early years topics.
Triple P Short videos:
The parenting team deliver the Triple P Programme which is an internationally evaluated and coordinated programme.
Quick Tips Video blogs by Dr Claire Halsey from triple P – now available on the Triple P You Tube. Follow this link: YouTube
These cover topics such as, helping children feel safe, keeping busy, routines, tolerating uncertainty, taking care of yourself.
Triple P Tips and Blogs
Parenting During COVID-19 - the Triple P Parenting Guide –Top 10 tips - read or download here
Blog post – How to manage when you're all at home (including working from home) - Read the article here
Online Groups and direct support
During COVID, we have moved all our group programmes online, and we now deliver through Zoom. These include weekly programmes for parents of children of all ages and needs. We can offer parents in Sheffield a free Triple P On-Line programme.
If parents wish to access this, they can emails us directly on sheffieldparenting@sheffield.gov.uk
Please let us know what you would like support with, and leave your name and contact details, so someone from the parenting team can contact you.
You can also see more information here: https://www.sheffield.gov.uk/home/social-care/positive-parenting
Supportive websites and phone contacts:
Sheffield Autism team daily help and advice line - Tel: 2506800. If you can't get through, leave a message and someone from the team will get back to you.
Autism helpline – 0808 800 4104
National Autistic Society website - autism.org.uk
Young Minds - 0808 802 5544
Childline - 0800 1111
www.crisistextline - free contact when typing in 85258
Urgent mental health support 24/7 ring – 226 3636
www.samaritans.org for access to support documents
epicfriends.co.uk – CAMHs (Child Adolescent Mental Health website)
Domestic Abuse Helpline - 0808 808 2241
Sheffield DACT website - Sheffield Drug and Alcohol/Domestic Abuse Coordination Team (DACT)