Woodseats Primary school has a mandatory dress code. It consists of the following:
Navy sweatshirt with logo,
Navy or white polo shirt with logo,
Plain black, grey or blue lower half (e.g. trousers, shorts, skirt, pinafore),
In winter: plain navy or white polo shirts may be worn with school sweatshirt on top,
In summer: girls may wear blue and white 'school' summer dresses,
Shoes should be plain, dark coloured, flat or low heeled, no stripes or logos.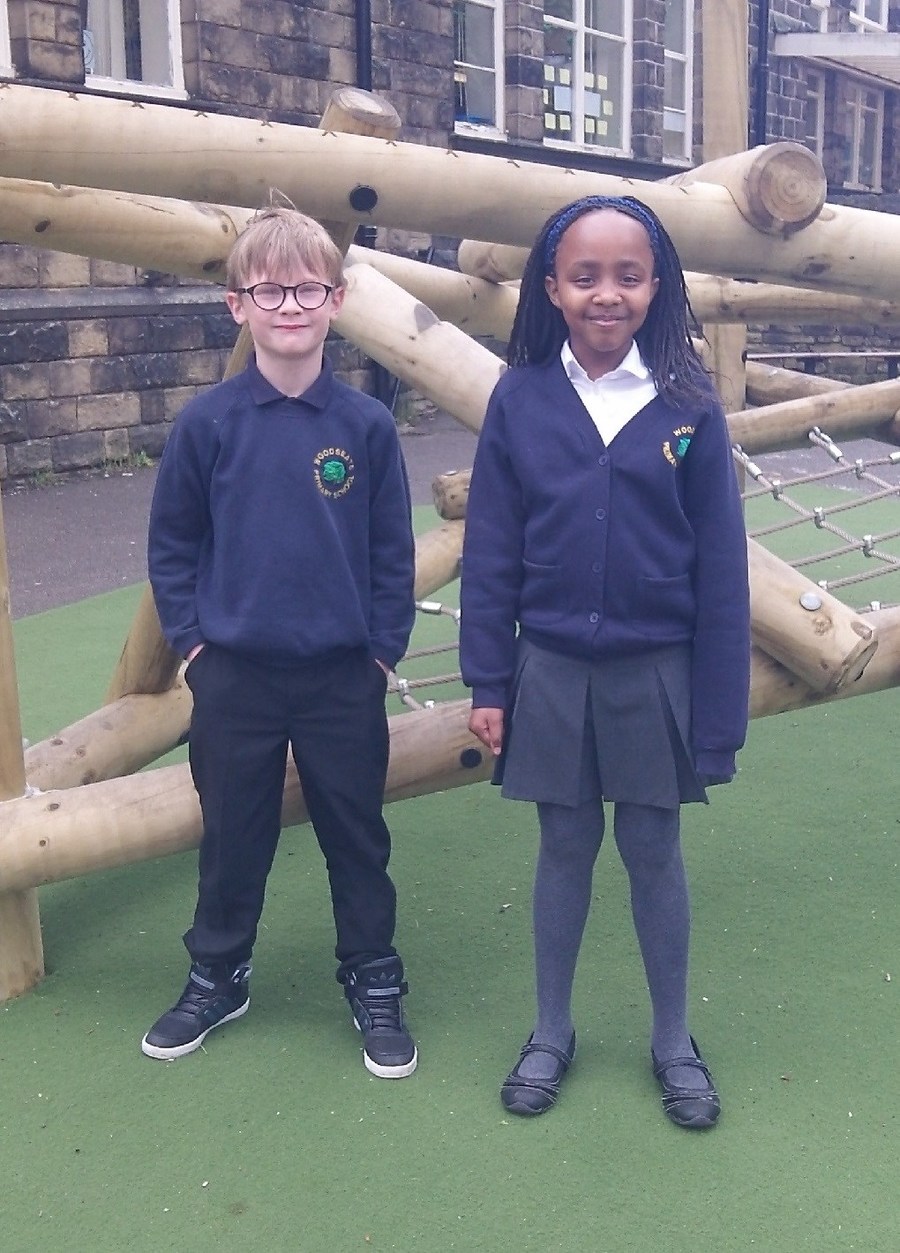 P.E. Kit: This should be kept in a slipper bag with a drawstring. It consists of a white t-shirt, black shorts and plimsolls. Juniors may wear trainers kept at school solely for outdoor P.E. Whenever possible, children will have P.E. lessons outside and may, at certain times of the year, need extra clothing, such as a sweatshirt or tracksuit bottoms.
Parents should ensure that all items are clearly marked with their child's name. The topmost garment must incorporate the school logo.
We have a strict no jewellery policy at all times, except for a wrist watch worn at the wrist and/or very small plain stud earrings (which will have to be taken out during PE lessons). This is in line with all the schools in the Meadowhead Trust. If you wish to have your child's ears pierced, please do so during the summer holidays so that jewellery can be removed during PE before your child comes back to school in September. Children should also have no nail varnish or hair dye whilst in school.
From September 2017: We have taken the decision to allow children to wear very small plain stud earrings in school. As there will still be a safety risk during PE, children will be requested to take them out for the PE lesson. If it is the 6 week period after piercing, they will need to have the earring covered. Health and safety is important to us and therefore if children attend school in any other type of earring they will be requested to take them out.
Wet weather or snow: Parents are asked to ensure that children wear wellingtons or sturdy boots in snow. If wellingtons or boots are worn, children should change into alternative footwear (e.g. plimsolls) during the day.
Hot weather: We strongly suggest that children bring hats in very hot weather for playtimes. However, hats should not be worn inside school at any time of year.
School Book bags cost £3.60 and can be collected from the school office after payment has been received through sQuid.
School uniform items can be purchased from Logo Leisurewear or Tesco.
Please click here for a Logo Leisurewear order form which can be brought into the school office with payment or click on the icon to the left to go to Logo Leisurewear's website.